All committe present with few exceptions
2. Number of classes and CDL limits 2024 following the study and decisions of
the 2022 AGM and 2023 committee meetings
Discussion about class split A and 0 classes to either set the limit at 13.0 or 13.5
Committee proposal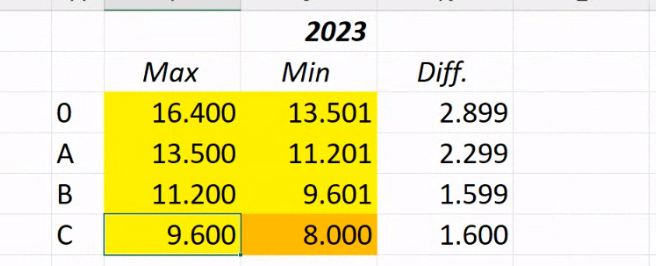 The classes were discussed and the above limits were accepted after some discussion.
The lower limit in class C will be adapted to accomodate First 31.7
3. Submissions
a) ARG 1- Additional ORC Sportboat class division
Was turned down by the committee due to the fact that the current class is already struggling and splitting it into two would be bad. Also the race organizer perspective would be grim.
b) EST 1- Offshore race scoring
GER 2- PCS with All-purpose pre-selected course
These two submissions were discussed in the light of the ITC work with weather based routing.
Submissions were withdrawn and support given to the ITC work instead.
c) FIN 3- Lower CDL limit for Class C
ITA 1- Class C lower CDL limit
NED 5- Class A (2024) CDL limit
Supported through the previous discussion and divisions under bullet 1.
d) GER 8- Offshore readiness
Discussion about the need for the strengthening of the rule, submission was supported.
e) MANCOM 1- Standardizing ORC championship brand
f) NED 6- Lower number of races for discard at ORC Championships
Discussion ended with the conclusion that the experiences from the worlds in Kiel are not conclusive enough thus the coming championships the limit of races to allow a discard will be agreed between the organizers and the ORC.
g) NED 7- Wind range for W/L and coastal races at championships
Discussion wether to help ROs or hem them with more stringent rules or principles.
Submission to be pushed to the Race Management Committée
h) NED 8- Maximum wind forecast when starting an offshore race
Submission to be pushed to the Race Management Committée
i) SWE 2- Championship format
Test format stays as test format and is allowed for the upcoming championships.
j) SWE 3- Quality parameters for different race types
Goes into the Race Management Guide in some form
k) SWE 4- Rating changes requiring class change
Committee disallowed this submission keeping the current principle of allowing boats within the tolerances to stay in the classes regardless of CDL changes as long as the
l) USA 5- ORC Maxi class
Supported and CDL limits are awaiting ratifications from the USA
m) GER 3 – NUMBER OF CREW MEMBERS
Comittee was against with the exception of GER
Green Book review
Zoran described about the ongoing updates to the Green Book
Calendar of future Events:
2024 Championships reports on status in preparations:
● ORC Worlds in Newport (USA)
Lynne from NYYC reported on the status
25 Sept – 4 Oct
NOR is out
Extra class, SuperZero is allowed as show class

● ORC Europeans in Marienhamn (ALA/FIN)
NoR is in the works
Preregistration open (27 boats)
Allowing 31.7s is positive and will bring nore boats
9-17 August

● ORC DH Worlds in Oslo (NOR)
Together with the Faerder race, 8-16 June
Start in Oslo, plan to run as much as possible in combination with the Faerder
30 boats preregistered from 4 countries

● ORC DH Europeans in Caorle (ITA)
First week of may
Website is up

● ORC Sportboat Europeans in Valencia (ESP)
Organizer is set and dates are in the fixing
2025 and beyond bids and expression of interest received:
● World championship 2025
Tallinn presented the Estonian proposal very thorougly
Proposed 8-16 August, or in second tier 11-19 July
● European championship 2025
Palma presented the proposal to host the Europeans in parallell to Copa del Rey
No planned long offshore race!
Proposed dates: last days of july or first of august and in conjunction with Copa del Rey, not exactly the same dates as the worlds.
● DH World championship 2025

● DH European championship 2025
Bid from Finland, Helsinki presented proposal from HSK, Xtra Staerk OR and Finnish offshore association
Dates, proposed July but otherwise flexible… August also possible
With the Bengtskär race extended course making for 250M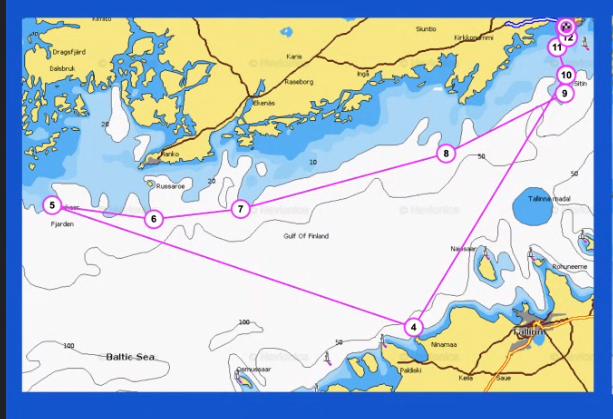 No bids received
Proposal from Naples to host the worlds in 2026 i Naples around the Tre Golfi Race
Planned dates are 7 May to 14 May
Approved!
Lithuania presented the bed from LTU for the Europeans in Klaipeda
Planned dates 7-15 August
Approved by the committee
DH World Championships 2026
NED expressed interest of organizing DH Worlds in 2026 in Scheveningen
Any other business